As part of the opening night of sekretas, Antanas Lučiūnas / Ragemore introduces the opening weekend by way of a listening session. A long-standing friend and collaborator of Olšauskaitė, Lučiūnas builds a sonic environment in which sampling, field recordings, and their own compositions set the stage for a sensory unraveling of the exhibition. 
Antanas Lučiūnas / Ragemore (b. 1997, Lithuania) is a visual artist and musician living in Vilnius. Their work combines performance, writing, and sculpture with a strong emphasis on collaboration. Intimacy, subculture, and desire systems are the focal points of their work. Lučiūnas' work unfolds itself through the mannerisms of popular music and club-like situations, often complemented with leisured choreography and imbued with tropes of physical culture.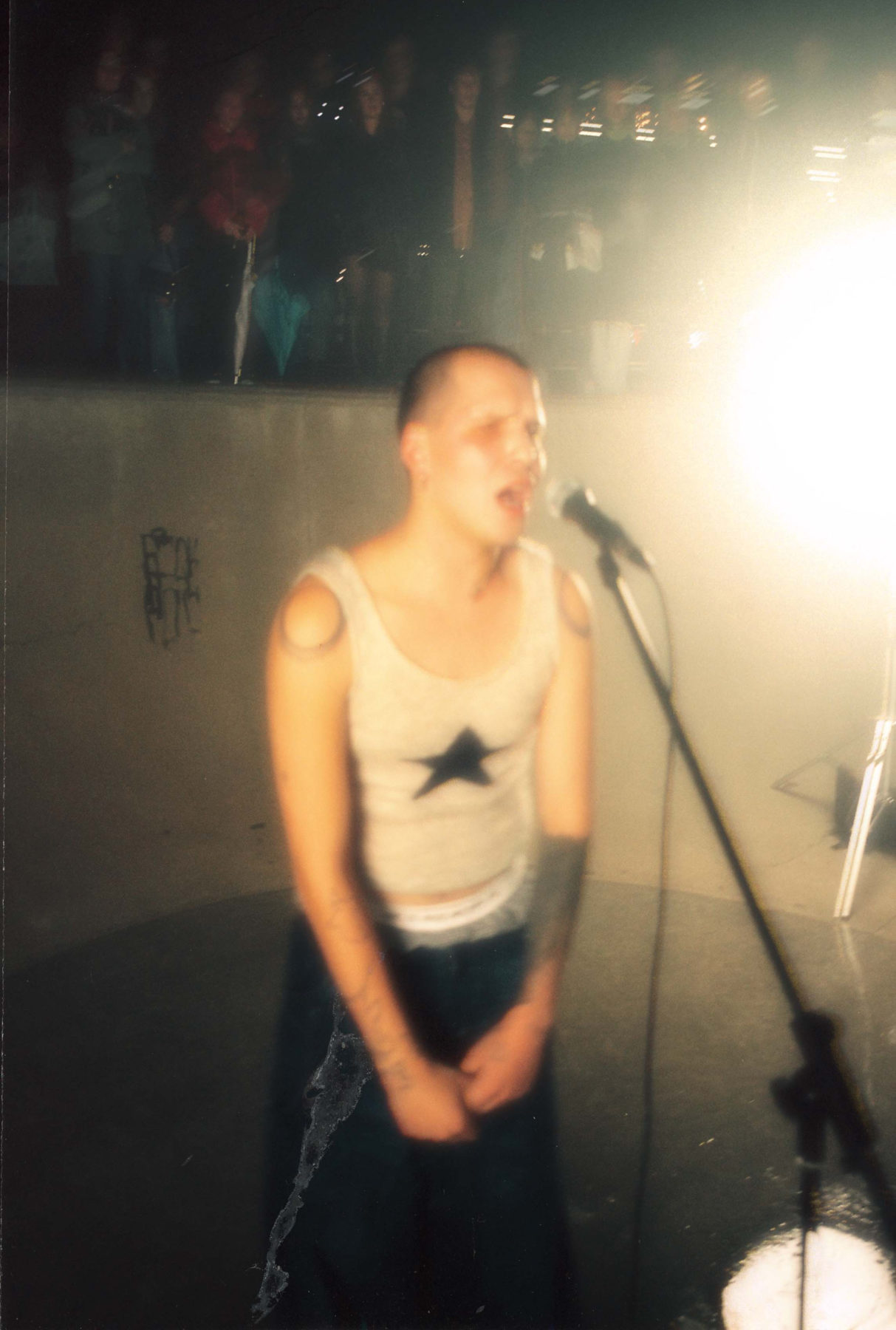 As part of the opening night of sekretas, London-based music producer Lauren Duffus joins with dancehall-indebted rhythms, layered atmospherics, and beguiling vocal samples. Duffus' natural flair for emotional expression has quickly singled her out as a captivating addition to London's experimental electronic scene. Simultaneously playful and tender, her unique chopped-n-stretched, hyper-choral sketches articulate something heartfelt and cinematic in the offbeat vocals, dub-pop rhythm, and ambient. Duffus' debut EP Sulk was released on the Body Motion imprint in 2021.
Annie Parker about Lauren Duffus' music: "Listening to her productions, it's clear that the uncanniness of these inspirations is right on brand. Tangible are the bad-dream atmospherics, chopped 'n' screwed beats, and irreverent tones which paint the witch house genre (grey), as well as the cinematic drill instrumentals typified by Chicago rapper Chief Keef. But far from the codeine'd quality of Salem's quasi-noise productions, the antagonism in Duffus' music is often appeased with blithe glimmers, sometimes even choral singing. Her music's equal proclivity for both caustic indignation and moments of tenderness justify previous comparisons to the likes of aya and Loraine James, both of which extend to her fusion of prismatic club beats and soft melodics."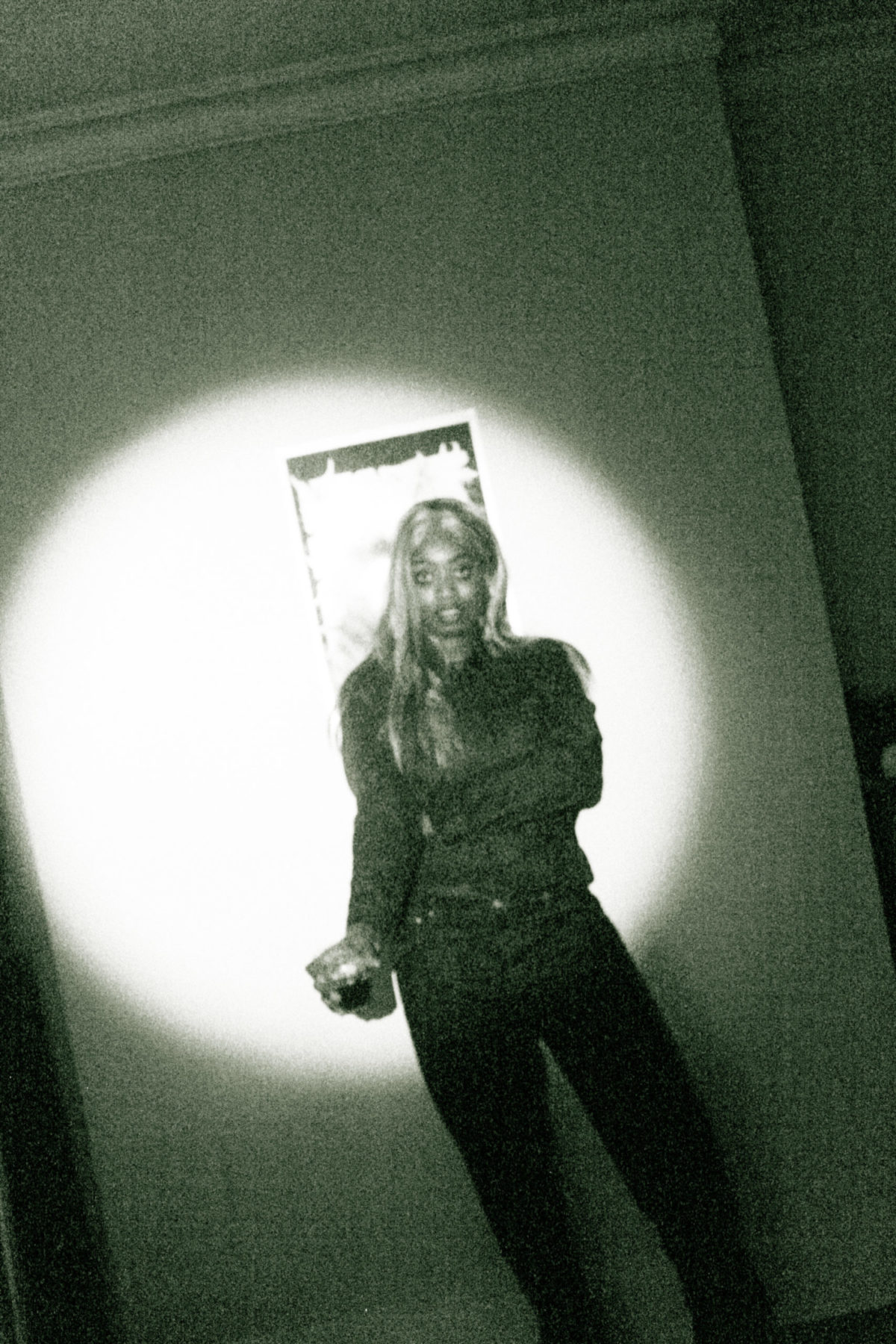 Excuse My Dust is a music program selected and performed by the pianist Han-Gyeol Lie. Responding to sekretas, Marija Olšauskaitė's exhibition, Lie's program meanders from French Baroque to late 20th-century composition, ranging from Jean-Philippe Rameau to Gérard Pesson. The pieces are gathered based on resemblances and affinities in tonality rather than geographical or temporal criteria and are organized according to the key in which they are performed. Throughout, slight shifts in key occur as the concert progresses. Related but different keys hide within each other, parallel tonalities rub against counter-parallels, holding the pieces together in amicable accord. The program will be performed on an untuned Grotrian-Steinweg grand piano built in 1927.
Gérard Pesson, Excuse my Dust, 1999-2008
Ludwig van Beethoven, Bagatelle in C major op. 33.5, 1803-1804
Frédéric Chopin, Prélude in C major op. 28.1, Prélude in a minor op. 28.2, 1836-1839
Jean Philippe Rameau, Allemande, from Suite in a minor, 1727
Johann Sebastian Bach, Prélude, from English Suite No.1 in A major, 1715
Franz Schubert, II. Andantino in fis moll from Sonata in A-dur D 959, 1828
Ryūichi Sakamoto, Germination, 1983
Elena Narbutaitė, blue diamond, 2019
John Cage, Dream, 1948
Gérard Pesson, La Lumière n'a pas de bras pour nous porter, 1994/1995
With the support of Klavierhaus Streif, Graz.
Han-Gyeol Lie (b. 1982, Germany) is a pianist living in Vienna. Her repertoire focuses on the French Baroque and the late piano works of Franz Schubert and Frédéric Chopin. With philosopher Gabriele Geml, she is the founder and director of .akut – Verein für Ästhetik und angewandte Kulturtheorie (Association for Aesthetics and Applied Cultural Theory). She curated concerts for the Austrian Film Museum, the Picture Gallery of the Academy of Fine Arts Vienna, Wien Modern, Tanzquatier Wien, and the Vienna Folk Song Society. As a visiting lecturer, she lectures on music and art at the Lithuanian Academy of Music and Theatre in Vilnius and the Sandberg Institute – Department of Fine Arts in Amsterdam, influenced by the aesthethic theories of Theodor W. Adorno. Currently, she works closely with dancer and choreographer Alix Eynaudi and sound artist Paul Kotal in various constellations.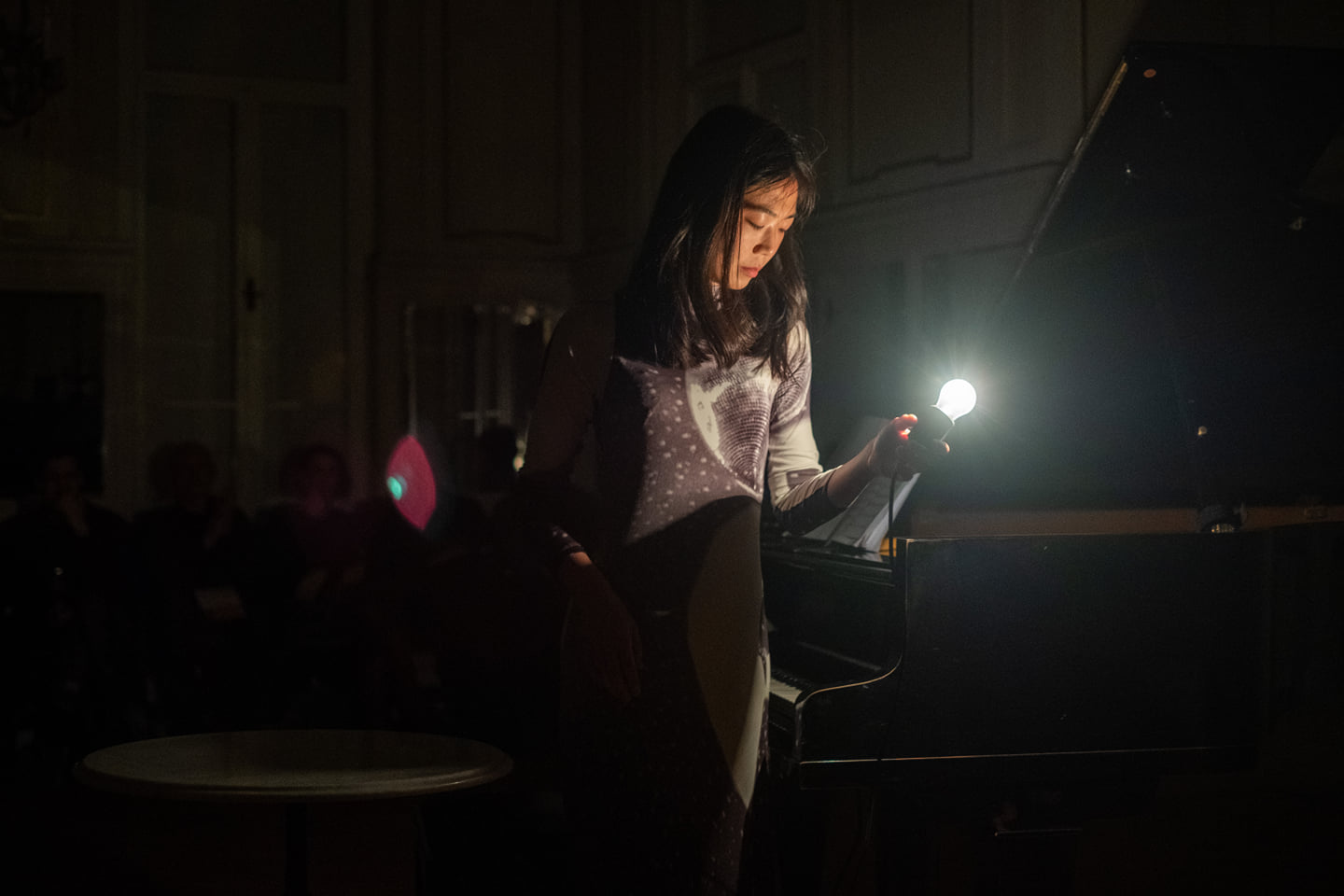 On the occasion of RHYTHM, CITIZEN, the solo exhibition by Maria Toumazou, x.ypno & steliosilchuk will perform EXHAUST, a 10-track album released by Moneda in 2021. The album blends trap and garage music with distinct Cypriot motifs while confessing youthful sentiments of uprootedness and separation. Roaming through the landscapes of Cyprus, the album is "framed by a car's windshield, as it cruises through the Cypriot scenery: from the rocky mountainsides in Paphos' forest, through the tunnel, stretching all the way to the roundabout in old town Nicosia. […] Like a car's rim on the highway's asphalt as it hits fifth gear, passing by cyclamens rooted in rocks and they, in turn, cannot but breath in its fumes and turn them into oxygen."
The concert takes place at CAFÉ WOLF, Annenstraße 18.
Tasos Lamnisos / x.ypno (b. 1998, Cyprus) is a musician and writer based in Nicosia. He is a member of NYX, a Nicosia-based DIY electronic music collective, and XMK, a four-member rap group. His practice as a producer and singer-songwriter centers upon the question of (be-)longing with a pronounced focus on the themes of partition, uprooting, and social exclusion. In 2021, he completed his MSc in Political Science: Nationalism, Ethnic Conflict, and Development. He is the author of Hyphenated Identities: Voices from the Watchtower During the Cypriot Civil War, Cambridge University Press, 2022.
Stelios Ilchuk (b. 1993, Cyprus) is a visual artist and music producer based in Paphos. Having lived in London, the UK music scene significantly impacted his musical output, focusing on minor melodies and heavy bass lines through an intuitive way of music making. His recent return to Cyprus sparked an exploration of the local music scene and a musical expression of the relief and struggles of being back home while expanding on local and global musical influences.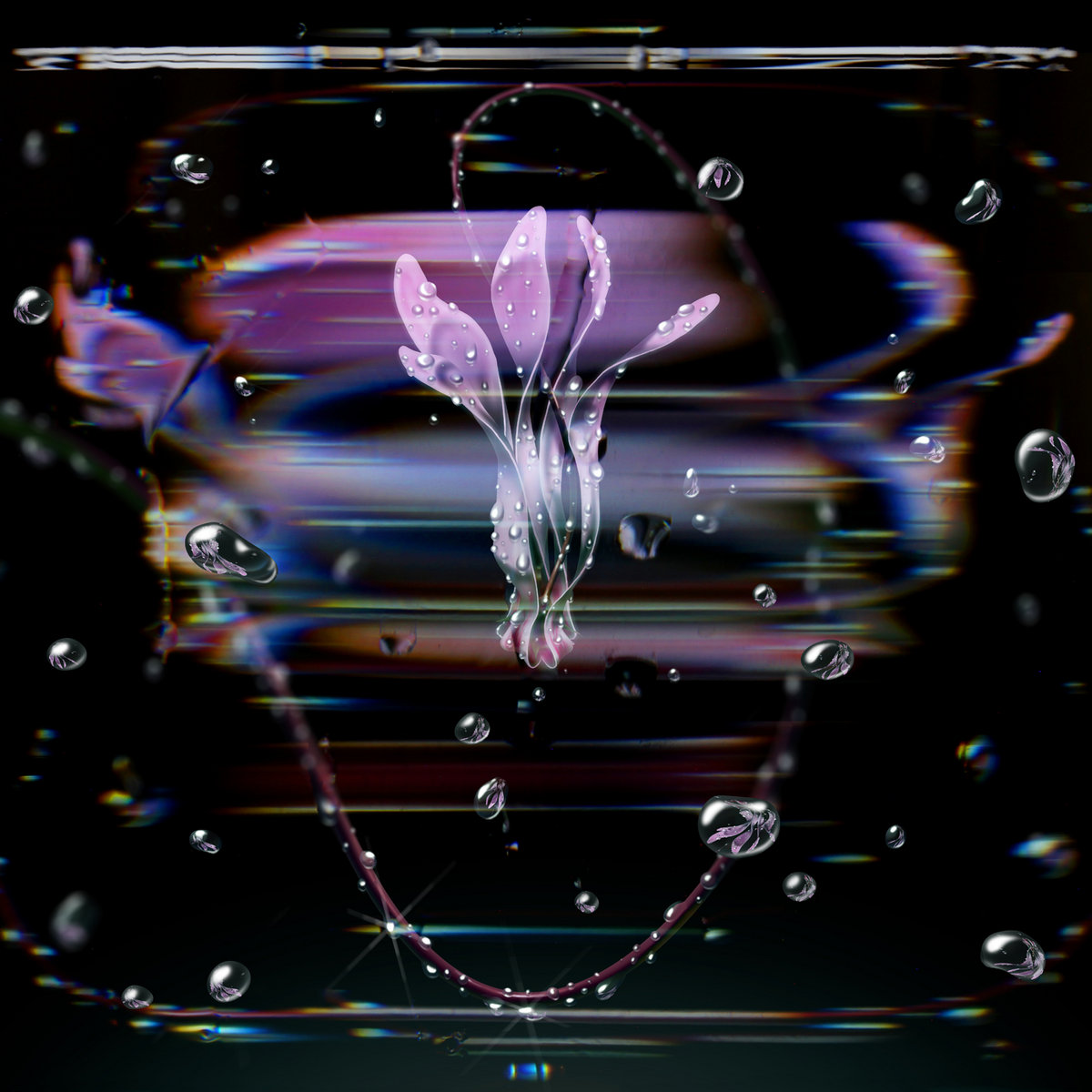 As part of the opening of we sat rigid except for the parts of our bodies that were needed for production by Sandra Lahire and Celeste Burlina, the German artist Rosa Anschütz presents Soft Resource, a performative concert. Inspired by Lahire's experimental films, Anschütz draws from her musical and lyrical archive and reassembles its elements into a one-off sonic journey.
Rosa Anschütz (b. 1997, Germany; lives in Berlin and Vienna) is an artist, composer, and vocalist. Working through different media, she investigates the relationship between sound, object, scenography, photography, and film, while creating collages within and beyond her music. As a performer, Anschütz embeds her reverberated voice—oscillating between singing and spoken words—in delicately constructed sound compositions drawing from the guitar, bass, drum machine, and modular synthesizers. Her debut record Rigid, came out on Quiet Love Records in 2019 and was soon followed by Votive, her first full-length album. In May 2022 she will release her second album Goldener Strom on the Berlin-based label B-Pitch Control.