Publications
we sat rigid except for the parts of our bodies that were needed for production
Celeste Burlina, Tom Engels, Laura Guy, Calla Henkel, Sandra Lahire, Julie Peeters, Charlotte Procter, Kerstin Schroedinger, Miriam Stoney
2022
Play-White
Bianca Baldi
2021
Triple Candie: Grazer Kunstverein, 2017–2020
Triple Candie
2019
Non-Functional Thoughts (1978-2018)
Cesare Pietroiusti
2018
Oceans of Love: The Uncontainable Gregory Battcock
Gregory Battcock
2016
X
ORDER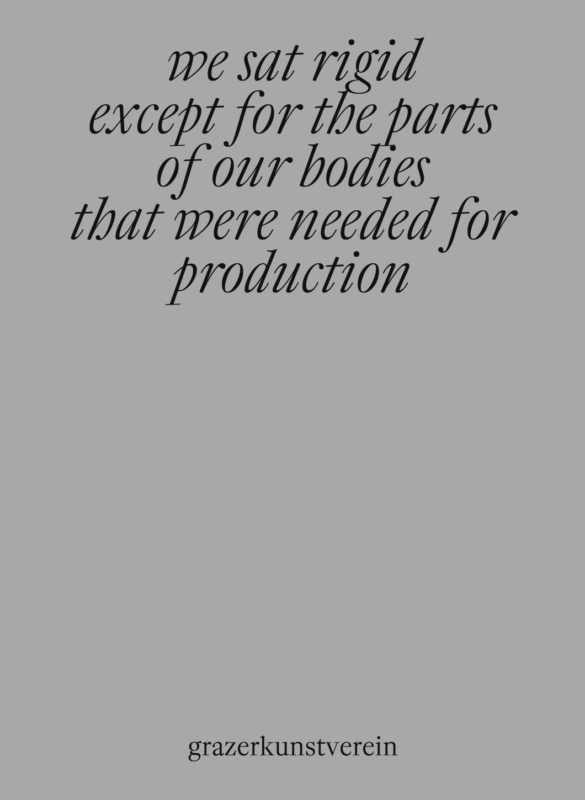 This publication appeared in conjunction with the exhibition we sat rigid except for the parts of our bodies that were needed for production by Sandra Lahire and Celeste Burlina. It is the first in a series of small volumes of correspondence, responses, and conversations, which accompanies the exhibition program of Grazer Kunstverein.
Editor: Tom Engels
Contributions: Celeste Burlina, Tom Engels, Laura Guy, Calla Henkel, Sandra Lahire, Julie Peeters, Charlotte Procter, Kerstin Schroedinger, Miriam Stoney
Graphic Design: Julie Peeters
Editorial Assistance: Verena Borecky
Copyediting: Tom Engels, Verena Borecky
Printing and binding: Benedict Press, Münsterschwarzach
Edition: 350
Typeface: Kleisch GK by Chiachi Chao
63 pages, b&w, English
Softcover
ISBN: 978-3-9505230-0-3
Price: 7,– Euro, 4,– Euro for members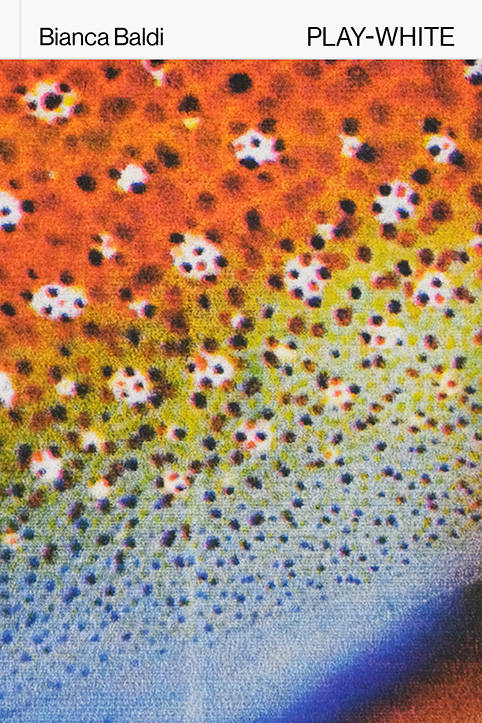 As Bianca Baldi's publication Play-White sits amidst her recent video work of the same title and a newly commissioned series of textile works, the artist stages ideas around the complicated act of passing. Combining personal stories and literary characters, in a study of radical transgressions, camouflage, unspoken sadness and survival, Baldi draws on historical and zoomorphic research to present a compelling meditation on perception, embodiment, self-presentation, and the aesthetic thresholds of identity. With contributions by Bianca Baldi, Mika Conradie, Shoniqua Roach, Kate Strain, Pieternel Vermoortel, Amy Watson, and others. English-German translation by Anna-Sophie Springer, and design by Katharina Tauer & Wolfgang Hückel in collaboration with K. Verlag.
English (with English German introductory essay)
ca. 156 pages, 14 x 21 cm
B/w & full-color images
Softcover, thread-sewn with dust jacket
ISBN 978-3-947858-29-3; Price: 24,– Euro

The publication is produced in conjunction with Baldi's exhibition Cameo at Grazer Kunstverein, 16 April to 13 June 2021.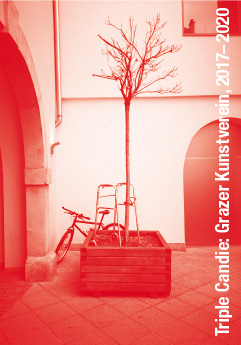 Editors: Triple Candie, Kate Strain
Concept: Triple Candie
Text: Kate Strain, Triple Candie, Maggie Armstrong
Copyediting: Maggie Armstrong
Translation: Dörte Eliass
Proofreading: Tanja Gurke, Maggie Armstrong
Design, Layout: Marc Hollenstein, Triple Candie
104 pages, 29 b/w, 49 color illustr., 30,5 x 21,5 cm, German/English
Mark Pezinger Books; 2019
ISBN: 978-3-9504525-8-7; Price: 25,– Euro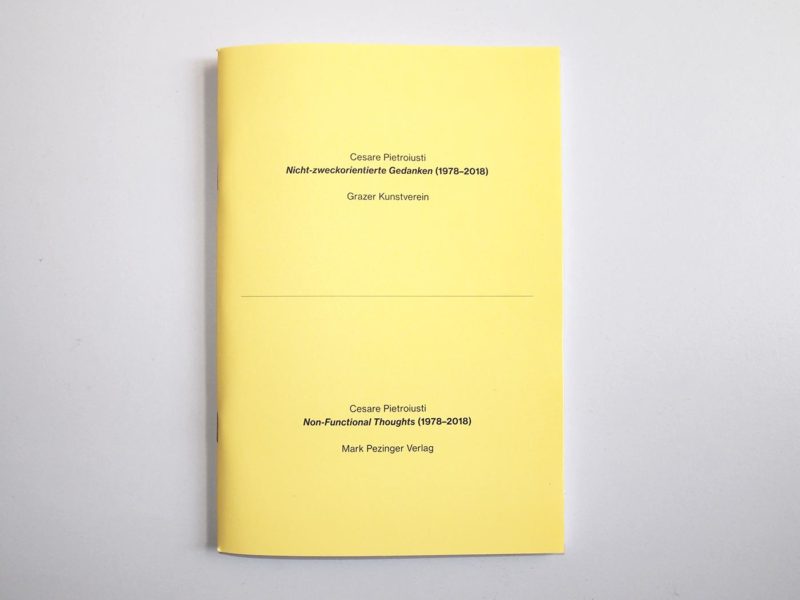 Revised and reprinted with German translation
Translation: Victoria Dejaco
Proofreading: Tanja Gurke
Designer: Astrid Seme
Curator: Kate Strain
Mark Pezinger Verlag, 2018
ISBN: 978-3-9504525-2-5
Price: 10,– Euro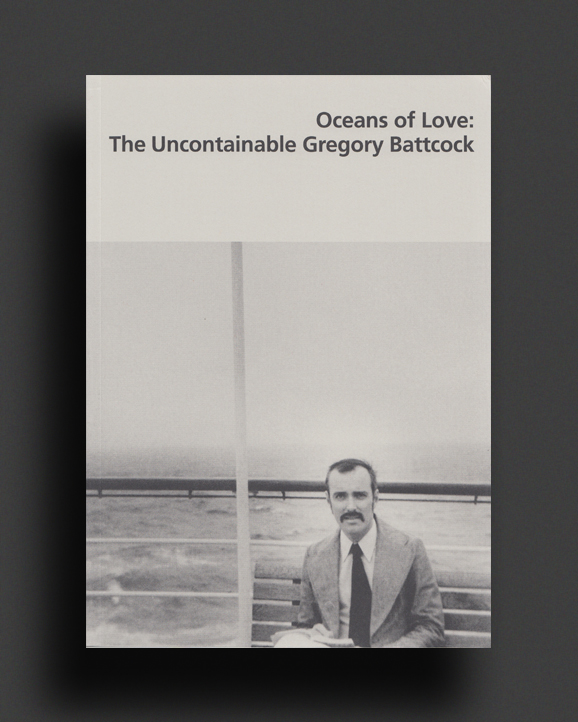 Edited with an introduction by Joseph Grigely
Design: Marc Hollenstein
224 pages, 27 b/w, 38 color illustr., 24 x 17 cm, English
Grazer Kunstverein, Kunstverein in Hamburg, Printed Matter, Koenig Books, 2016
ISBN 978-3-86335-933-1
Price: 25,– Euro