(Exhibition)
Colorless Green Freedoms Sleep Furiously
Miloš Trakilović
27/05 - 12/08/2023, opening 26/05, 18:00
If green is elemental, terrestrial, fundamentally of the earth—sharp blade of the palm, soft chorus of the grass, superabundance—it is also thoroughly modern. Green screen, chroma key, green as a ghost. Neon, billboard, bleeding light. What green did she see?
Colorless Green Freedoms Sleep Furiously (2023) is a newly commissioned video essay and installation by the Bosnian-Dutch artist Miloš Trakilović that explores visibility and freedom in the digital age through the lens of his family history. The work is rooted in the account of his mother, Milijana Mendeš, who survived the atrocities of the Bosnian War and fled to the Netherlands with her two children in 1995. In 2018, Trakilović conducted an extensive interview with her about her experiences from the Bosnian War. In this conversation, she vividly recalls some of her first moments once outside of the war zone: "When I arrived in The Netherlands as a refugee, the first thing I remember doing was sitting in a park for hours. I could not stop staring at the grass. It was so lush and green. I've seen grass many times in my life before, but I've never again seen it so bright. I remember sitting there and thinking; this grass here is so green, it is free, and in that moment, I felt free too. I felt liberated from my past."
Twenty-eight years after their arrival, Colorless Green Freedoms Sleep Furiously embodies Trakilović's speculative quest to make his mother see that same shade of green once more. Trakilović entwines her heartfelt triangulation between green, grass, and freedom with the coded and simulative nature of digital technologies in which green plays an imperative role, such as the green screen or chroma key, and computer-generated imagery. Filmed in the Netherlands and Bosnia and Herzegovina, and oscillating between simulated and "real" landscapes, Colorless Green Freedoms Sleep Furiously unfolds as an inquisitive and poetic dream sequence that challenges the hegemonic role of vision and truth in the narratives of war and visual culture at large. Here, Trakilović invokes the invisible, unrelenting spectral forces that constitute the experience and memory of war and its aftermath.
Colorless Green Freedoms Sleep Furiously will be presented alongside All But War Is Simulation (2020), a two-channel video installation that explores representations of violence and the visualization and mediatization of warfare in an age of digital expansion. Blending historical record with speculation and theory, it takes as its starting point an artifact from the Bosnian War: a soon-to-be refugee's Post-It note detailing a list of possessions to be taken before the family's eviction. All of the items are related in some way to the preservation of memory—highlighting both the longing for an ideal past and a boundedness to the everyday experiences of war, where survival becomes routine and one's life is reduced to a few simple objects. Neither an image nor a poem, the yellow record speaks to the multiple dimensions of loss associated with the experience of war and displacement.
Colorless Green Freedoms Sleep Furiously is accompanied by a publication of the same name, with contributions by Edwin Nasr, Jelena Petrović, and Miloš Trakilović. It is edited by Tom Engels and designed by Julie Peeters.
Miloš Trakilović (b. 1989, SFR Yugoslavia, now Bosnia and Herzegovina) is an artist based in Amsterdam and Berlin. Recent exhibitions include All But War Is Simulation, Kunstfort bij Vijfhuizen (2021), and Callie's in collaboration with FRAGILE, Berlin (2020); Things we sense about each other, Badischer Kunstverein, Karlsruhe (2021); ISKRA DELTA: MGLC 34th Ljubljana Biennale of Graphic Arts (2021); Perception of Contemporaneity, Danube Dialogues, Novi Sad (2019); Farocki Now: A Temporary Academy, Harun Farocki Institut, Berlin (2017); and The Clouds is Where We Want To Be, Künstlerhaus Bethanien, Berlin (2017), among others. MISSION ACCOMPLISHED: BELANCIEGE (2019), a video installation developed in collaboration with Hito Steyerl and Giorgi Gago Gagoshidze was presented at Trafó Gallery, Budapest (2023), MMCA (National Museum of Modern and Contemporary Art), Seoul (2022), MUNCH Triennale, Oslo (2022), Stedelijk Museum, Amsterdam (2022), Centre Pompidou, Paris (2021), K21 Kunstsammlung Nordrhein-Westfalen, Düsseldorf (2020), Kunsthalle Wien, Vienna (2020), and Neuer Berliner Kunstverein, Berlin (2019). Colorless Green Freedoms Sleep Furiously is his first institutional solo presentation in Austria.

Colorless Green Freedoms Sleep Furiously is commissioned by Grazer Kunstverein and realized with the generous support of the Mondriaan Fund, Dommering Foundation, and Rijksakademie van Beeldende Kunsten. The exhibition is supported by ifa – Institut für Auslandsbeziehungen and Stichting Stokroos.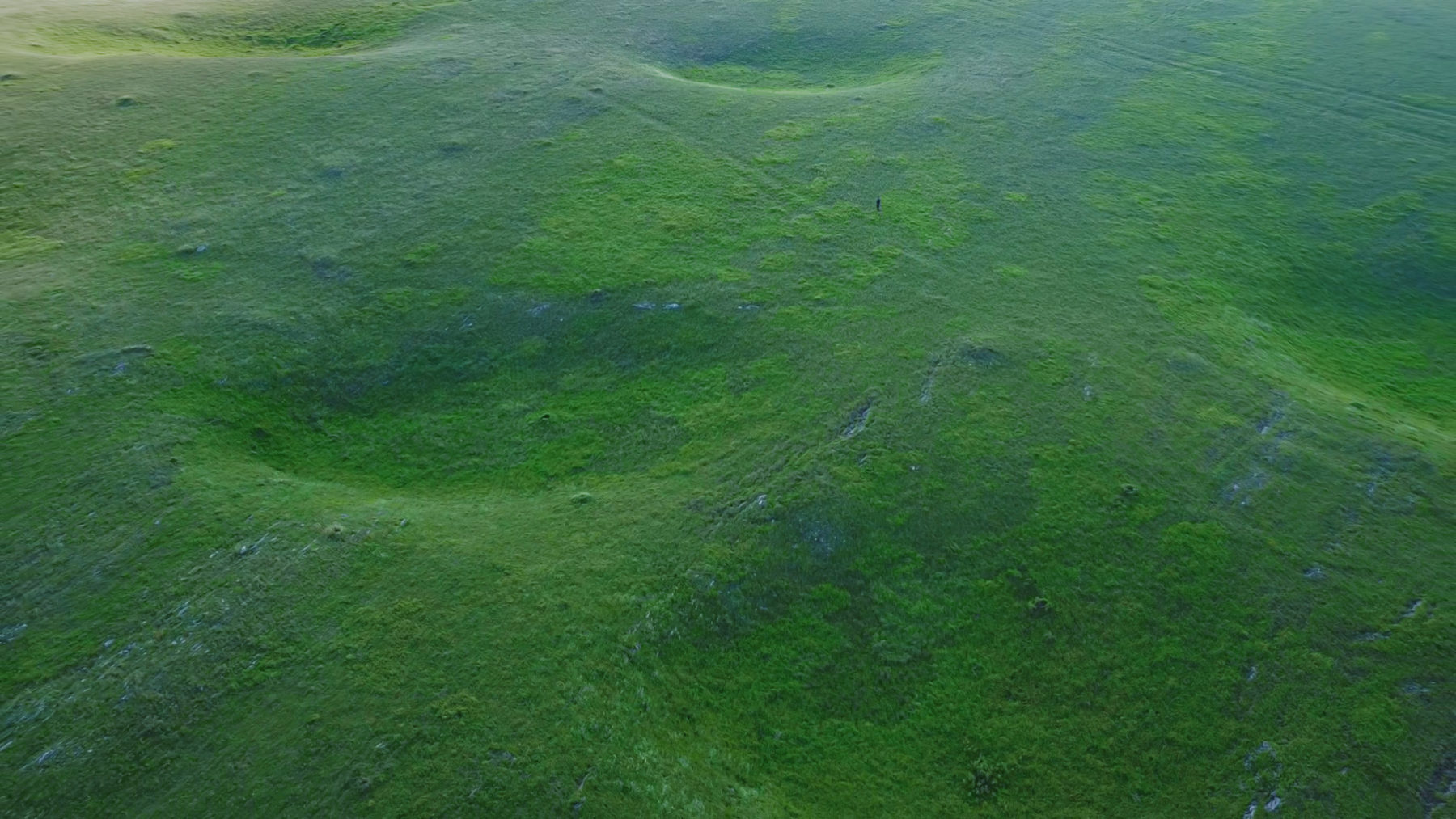 01