(Screening)
A Place of Rage
Pratibha Parmar
05/07 - 15/07/2023
"A fierce and loving assessment of the social movements of the 1960s from the vantage point of the 1990s culture wars. The film features interviews with three of the most influential Black feminist intellectuals of our time: Angela Y. Davis, Alice Walker, and June Jordan. The trio asserts the centrality of Black women's labor and the necessity of intersectional movements for the liberation of all people—past, present, and future." —Leigh Raiford
A Place Of Rage (55 min., 1991) is shown in the context of The Work We Share, a film program of ten newly digitized films from the Cinenova collection. Produced between 1972 and 1994, the films address oppositional histories and questions of difference through the lenses of gender, race, sexuality, health, and community.
The Work We Share gathers a number of films that previously existed in precarious conditions, in some cases, with negatives being lost or distribution film prints being the only copy. This program intends to acknowledge Cinenova's interdependency: from organization to filmmakers, cultural workers, communities, and individuals. How can we acknowledge our interdependent relationships? How can we recognize our place in a network of communications, relationships, and resources, particularly as an un-funded volunteer organization? What different strains of labor does our work rely on? How do we sustain this work mutually?
Cinenova is a volunteer-run charity preserving and distributing the work of feminist film and video makers. It was founded in 1991 following the merger of two feminist film and video distributors, Circles and Cinema of Women, each formed in 1979. Cinenova currently distributes over 300 titles that include artists' moving image, experimental film, narrative feature films, documentary, and educational videos made from the 1910s to the early 2000s.
Pratibha Parmar (b. 1955, Kenya) is an award-winning documentary filmmaker, video artist, and professor. Awarded The Visionary Award from the One in Ten Film Festival and the Frameline Film Festival Life Time Achievement Award, Pratibha is Writer/Director/Producer of over 16 documentaries. She is the author and editor of several groundbreaking books, notably The Empire Strikes Back: Race and Racism in 1970s Britain, and editor and publisher at Sheba Feminist Press, the first UK publisher of Audre Lorde. Pratibha was Visiting Artist at Stanford University, Theatre & Performance Studies Department (2013) and is currently an Associate Professor in the film department at California College of the Arts, San Francisco.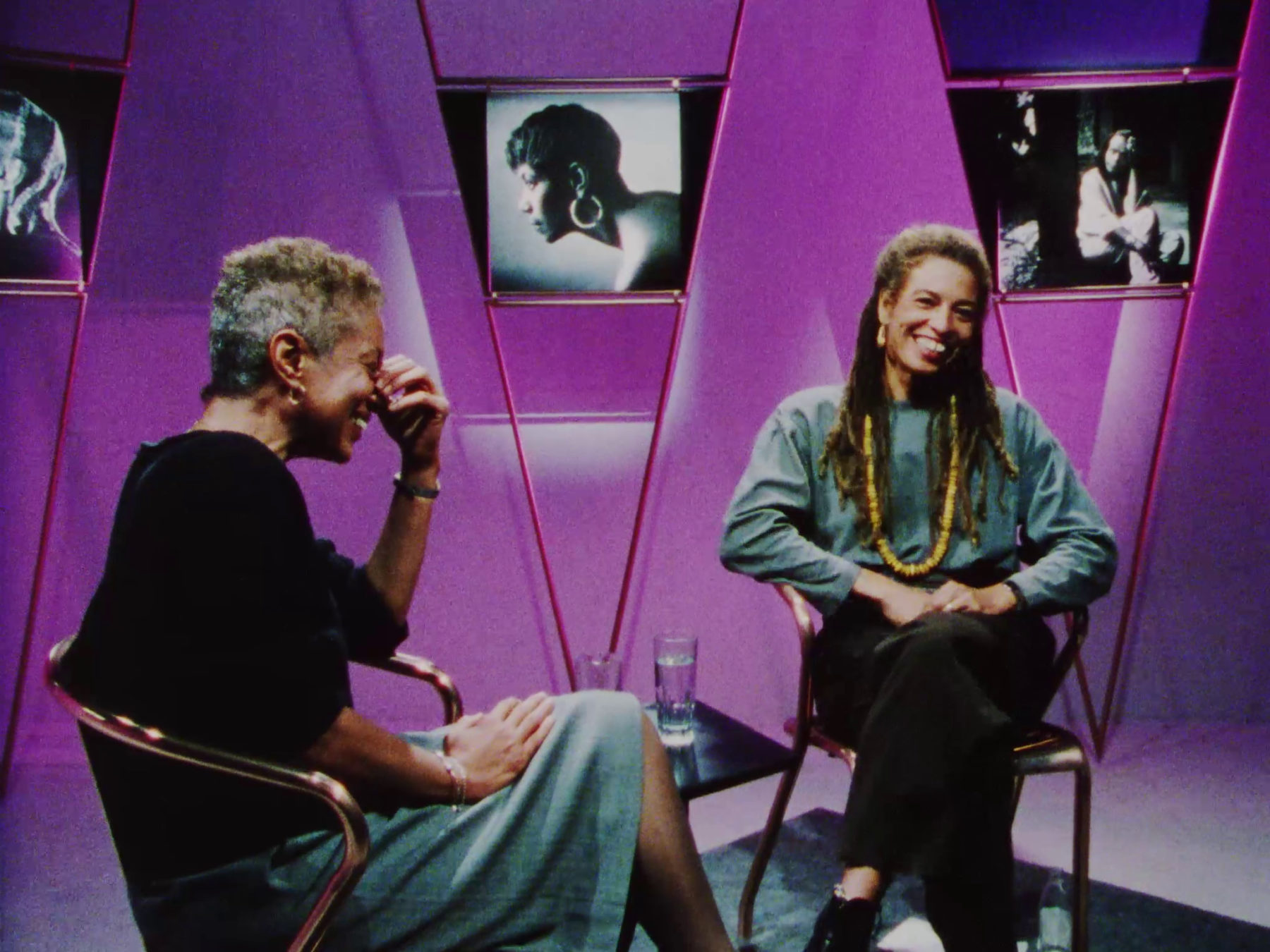 01