(Sound)
In Tongues
Alison Knowles, Eduardo Costa, Eleni Poulou, Hannah Weiner, Lutz Bacher
02/07, 09/07, 16/07, 23/07, 30/07, 06/08, 13/08, 20/08, 27/08/2022
In Tongues is a sound program that accompanies appendage, the solo exhibition by Iris Touliatou. Activated in the office spaces of the Grazer Kunstverein, the audio program challenges the usual function of this "oral space." The oral contributions by artists including Alison Knowles, Eduardo Costa, Eleni Poulou, Hannah Weiner, and Lutz Bacher thwart the space that usually hosts oral negotiation, transaction, communication, and exchange and turn it into a site where institutional language gets infused with the poetry of a bird singing, a spy spying, or a speed racer passing by.

The program will be activated every Saturday throughout the exhibition period.
Eduardo Costa
Eduardo Costa Chats With The Birds I, 2014, Audio, 1:26
Eduardo Costa Chats With The Birds II, 2014, Audio, 4:45
Eduardo Costa Chats With The Birds III, 2014, Audio, 6:22
Courtesy of the artist.

Eleni Poulou
Attunement and the white telephone, 2022, Audio, 8:50
Courtesy of the artist.

Alison Knowles
California Sandals, 1991, from Frijoles Canyon, written by Alison Knowles & Joshua Selman, performed by Alison Knowles, originally released in 1992 on CD & cassette by Nonsequitur Foundation/¿What Next?, Audio, 4:59
Copyright Alison Knowles & Joshua Selman. Courtesy of Alison Knowles.

Hannah Weiner
Three Poems, 1969, from Tape Poems, ed. Eduardo Costa and John Perreault, 1969.
Poem 2: The Problem, Audio, 0:29
Poem 3: Helium and Krypton, Audio, 1:06
Poem 4, Part 1: The Sound of an Object in One-Dimensional Motion Along a Line from A to B, Audio, 0:41
Poem 4, Part 2: The Sound of an Object in One-Dimensional Motion Along a Line from B to C, Audio, 0:42
Poem 4, Part 3: The Sound of an Object in One-Dimensional Motion Along a Line from C to D, Audio, 0:39
Poem 4, Part 5: Speed Racer, Audio, 1:00
Courtesy of Eduardo Costa, and Charles Bernstein for Hannah Weiner in trust.

Lutz Bacher
The Sea. Spies Like Us, 2012–2013, Audio, 18:02
Courtesy of The Estate of Lutz Bacher and Galerie Buchholz.
Eduardo Costa (b. 1940, Buenos Aires) works and lives in Buenos Aires. He lived 25 years in the United States, where he collaborated with Vito Acconci, Scott Burton, Dan Graham, John Perreault, Marjorie Strider, and Hannah Weiner. In Brazil, he was part of Helio Oiticica's group which included Lygia Clark, Lygia Pape, Antonio Manuel, and others from the school of Rio. Costa's work is in the permanent collections of MoMA, New York; Guggenheim Museum, New York; The Metropolitan Museum of Art, New York; Museo Nacional Centro de Arte Reina Sofía, Madrid; Museu de Arte Moderna, Rio de Janeiro; amongst others.

Eleni Poulou has been making music for over 30 years with different musicians in various music formats, including The Fall, Lee Scratch Perry, Shizuo, and currently with NOHE NOSHE, Kaffe Mathews, The Caretaker/James Leyland Kirby, Zsolt Sores, Hilary Jeffery, Wolfgang Seidel, Burkhard Beins, Moon Gear, Andre Vida, Recycling Plastic Inevitable, and many other friends and colleagues. She has several monthly radio shows on Cashmere Radio and Movement Athens, among others. Poulou works and lives in Berlin.

Alison Knowles (b. 1933, New York City) is a visual artist known for her sound works, installations, performances, publications, and association with Fluxus, the experimental avant-garde group formally founded in 1962. A founding member of Fluxus, Knowles began using Cagean compositional devices, like indeterminate performance and chance operations in the early 1960s. Knowles collaborated with Marcel Duchamp on a screen reprint of his Coeurs Volants and designed and co-edited John Cage's Notations (1968), a book of visual music scores. Among her Fluxus performance scores are Make a Salad (1962), Shoes of Choice (1963), and The Identical Lunch (1969). In 1967, Knowles's The House of Dust was among the first computerized poems. Knowles lives and works in New York City.
Hannah Weiner (b. 1928, Providence, d. 1997, New York City) was an experimental poet often associated with the Language Poets, an avant-garde group of writers including Bernadette Mayer, Leslie Scalapino, Susan Howe, and Charles Bernstein. In the 1970s, she began to compose poems (her "clairvoyant poems") based on the words she saw on her forehead and other surfaces. Weiner's published collections include a volume from her pre-clairvoyant period, The Magritte Poems (1970); Clairvoyant Journal (1973); Little Books / Indians (1980); Code Poems (1982); poems based on international maritime codes, SPOKE (1984); The Fast (1992); We Speak Silent (1996); and the compilation Hannah Weiner's Open House.
Lutz Bacher (1943-2019) lived in Berkeley, California, and New York City. Her archive, The Betty Center, is in New York and open to visitors by appointment.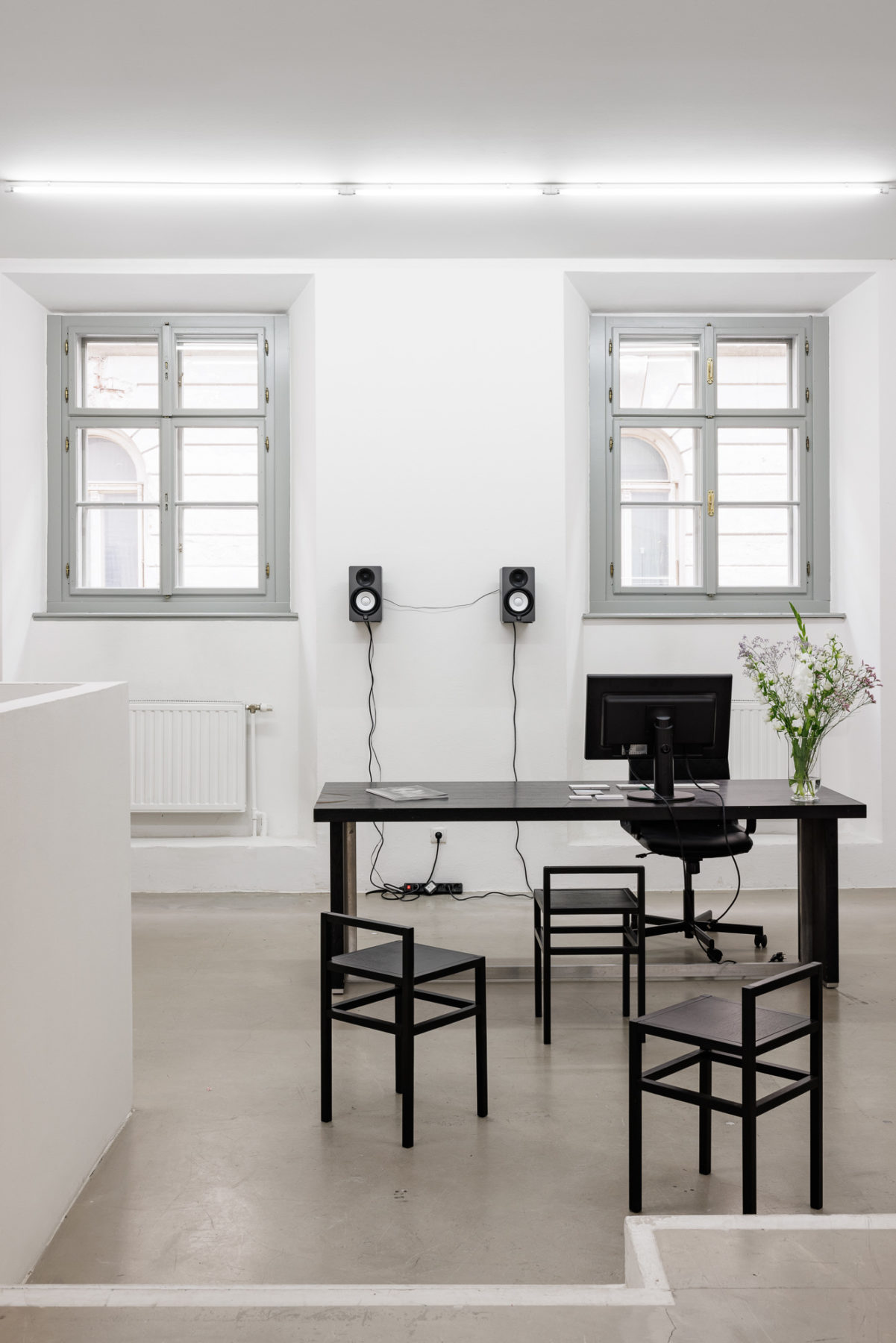 01