(Performance)
She gave it to me I got it from her
Clara Amaral
13/05/2022, 17:00, 19:30; 14/05/2022, 13:00, 15:00, 16:30; 15/05/2022, 13:00
She gave it to me I got it from her is both a book and a choreography performed for five spectators at the time. By way of the voice and an intricate composition of gestures, Clara Amaral guides the spectator through the different chapters of the book. Developed and written by the artist herself, the publication focuses on the matrilineal passing down of reading and writing skills—from mother to daughter, generation upon generation. The narrative that unfolds traces Amaral's family history and reveals a historical transition from illiteracy to the ability to read and write. Laying out this transformation in a poetic manner, Amaral gives insight into the power relations articulated by the presence and absence of the capacity to read and write and how this plays into the formation of identity, be it personal or collective. As such, the performative reading articulates the book anew as both a script, a performance, and an archive.
Language: English
Duration: 60 minutes
Price: 5 Euro (free for members)
Due to very limited capacity, it is required to reserve a seat by writing to office@grazerkunstverein.org
Clara Amaral (b. 1984, Portugal; lives in Amsterdam) is an artist working with text and performance. Her interdisciplinary artistic practice questions what it means to be a reader, to be a writer, aiming to expand existing modes of reading, writing, and publishing. Central to her practice is the investigation of publishing modalities and the performative aspect of writing and language, through an intersectional feminist approach. Her works have been presented in The Netherlands, Portugal, Belgium, Spain, Sweden, and Switzerland. Amaral is the initiator of the online publishing platform misted.cc.
Writer, choreographer and performer Clara Amaral; Graphic design Ronja Andersen and Karoline Swiezynski; Copy editor Isabelle Sully; Conceptualization and fabrication of objects Olga Micińska in dialogue with Clara Amaral; Publisher Kunstverein Publishing
She gave it to me I got it from her was supported by Mondriaan Fonds, Amsterdam; Veem House for Performance, Amsterdam; Members of Kunstverein, Amsterdam; Alkantara, Lisbon; Teatro do Bairro Alto, Lisbon
The presentation of She gave it to me I got it from her at Grazer Kunstverein is made possible with the support of Mondriaan Fonds, Amsterdam.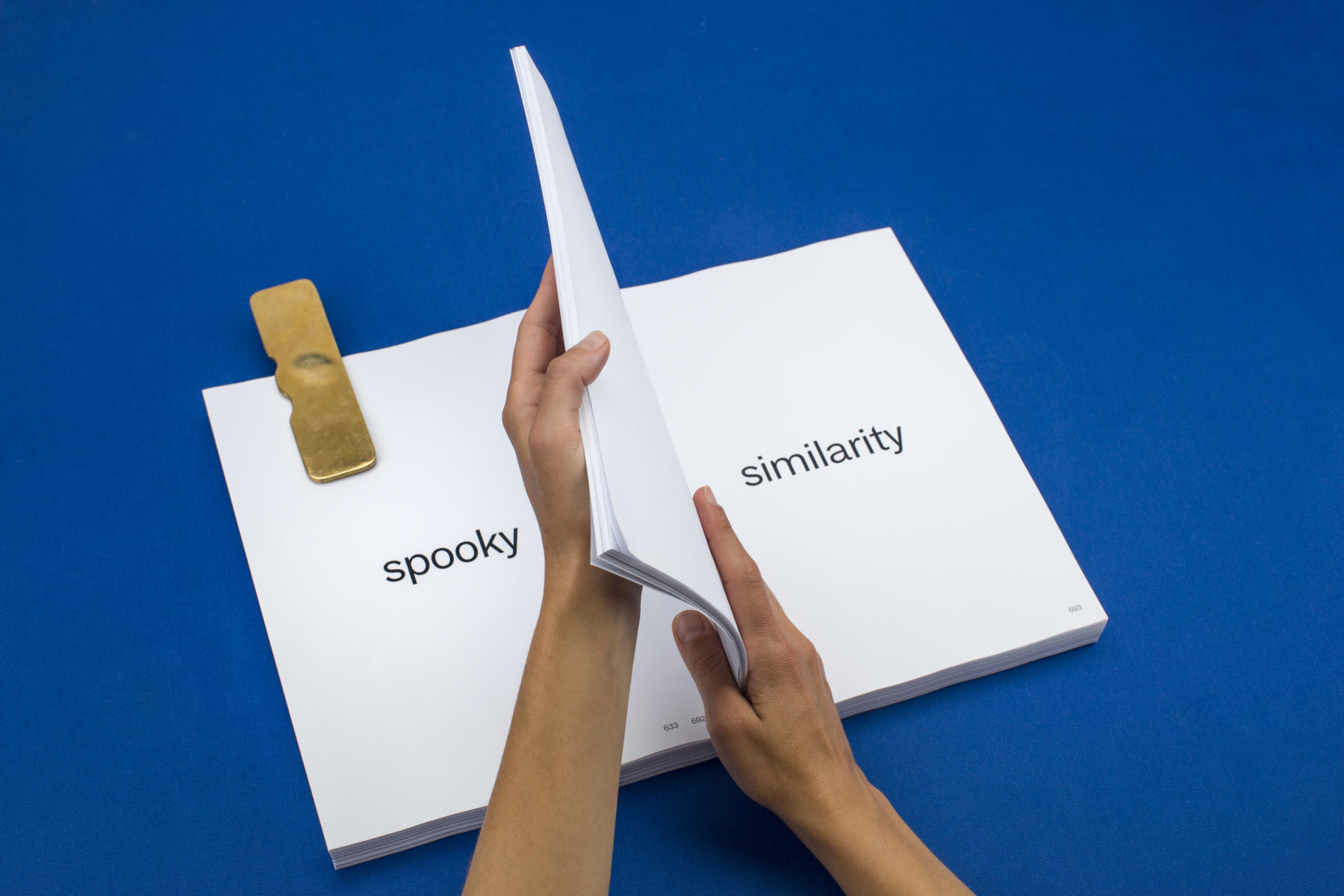 01